2011wed26jan6:30 pm8:30 pmSeminar on 'Enemies not Allies'6:30 pm - 8:30 pm See post, address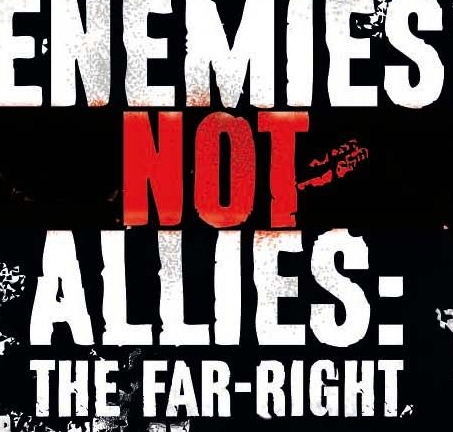 Event Details

18.30-20.00 hours (Registration at 18.00)
Conway Hall, 25 Red Lion Square, London WC1R 4RL
Entry fee: £5 individuals; £10 voluntary and statutory organisations

Bigots and neo-Nazis feigning to campaign for rights… 'anti-racist' groups promoting fascism… 'anti-war' rallies run by supporters of terrorism and dictatorship… Enough!

The One Law for All campaign is holding a seminar to expose how important debates including on Sharia law have been hijacked by the far-Right to promote their racist agenda, and by anti-racist and anti-war groups to defend Islamism, both at the expense of people's rights and lives. The seminar will focus on: The British National Party, the English Defence League, Stop Islamisation of Europe (also Stop Islamization of America), the Stop the War Coalition, the Respect Party, and Unite Against Fascism.

Speakers at the seminar are:
Adam Barnett (One Law for All)
Rahila Gupta (Women's Rights Campaigner)
Marieme Helie Lucas (Secularism is a Women's Issue)
Ghaffar Hussain (Quilliam Foundation)
Douglas Murray (Centre for Social Cohesion)
Maryam Namazie (One Law for All),
Shiraz Maher (International Centre for the Study of Radicalisation)
John Adams (Emeritus Professor at the University of Hertfordshire) to chair.
more
Time

(Wednesday) 6:30 pm - 8:30 pm