04oct(oct 4)9:00 am06(oct 6)8:00 pmWOMEN OF COLOR BEYOND BELIEF - CHICAGO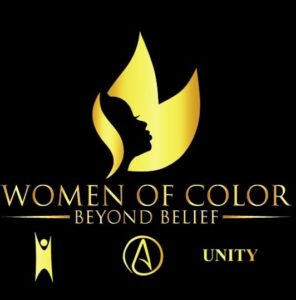 Event Details
Women of Color Beyond Belief Conference
ACTIVISM, FEMINISM AND SECULARISM IN ACTION!
"The Women of Color Beyond Belief Conference was created to achieve the following goals:
*To highlight the social justice work of women of color within the secular community.
*To provide an intersectional vision of women of color leadership and activism in secularism.
*To create more inclusive opportunities in secular organizing, policy and practice.
*To foster an environment of encouragement, growth, and sustainability.

Panels, presentations, workshops and performances will cover the following topics:
*Church-state separation activism
*Religion in marginalized communities
*Violence against women
*Feminism, anti-racism and racial justice action
*LGBTQI and queer rights
*Reproductive justice
*Sexual expression and liberation
*Organizing techniques and secular community building
*Secular humanist childrearing in PoC communities
*Combatting "isms" and creating safe spaces in the secular community
*Marijuana legalization and decriminalization
Follow the link to register for the event : https://wocbeyondbelief.com/
Time

4 (Friday) 9:00 am - 6 (Sunday) 8:00 pm
Location

Marriott Midway Hotel

Marriott Midway Hotel 6520