18jun10:00 am7:00 pmMuslimish 2016 Annual Conference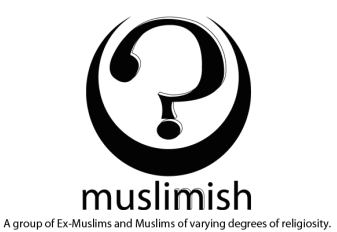 Event Details

It is with great pleasure that we invite you to the Muslimish 2016 Annual Conference! The conference will be held on June 18, 2016, from 10:00 AM to 7:00 PM (EDT) at the Pennsylvania Hotel – 401 7th Ave, New York, NY 10001. The full-day event will host many speakers and cover a wide range of topics, including Why Muslimish?, The Right to Dissent, Promoting Science, and Fighting Blasphemy Laws. If you are a pioneer of truth and believe in freedom of conscience for all human beings, this conference is for you!

Background:

In recent years, progressive Muslims, ex-Muslims, and even regular Muslims are finding less and less space to question the establishment and live according to their own conscience. One of the main objectives of Muslimish is to provide an environment that supports and fosters discussion, questioning, and free speech. Additionally, in a century marked by great scientific progress and advancements in human thought, blasphemy and apostasy are still illegal in many countries, with Muslim-majority countries accounting for 75% of all countries that outlaw blasphemy and 100% that outlaw apostasy! This is simply unacceptable and must be stopped!

Muslimish Mission Statement:

Create a safe, supportive, and open-minded environment for the exchange of thoughts and ideas among current and former Muslims, foster a pluralist society that respects the rights of all individuals to live according to their conscience, and strive to abolish blasphemy and apostasy laws across the globe.

The Conference:

Entry into the conference will begin at 9:00 AM (EDT). Bagels and coffee refreshments will be provided. The conference will also contain two breaks for lunch and dinner. Please visit Muslimish website to reserve your spot. We hope to see you there!

You can also sign up to the Facebook Event Page.
Time

(Saturday) 10:00 am - 7:00 pm