17nov7:00 pm8:30 pmOnline Meetup on The Ex-Muslim Movement with Maryam Namazie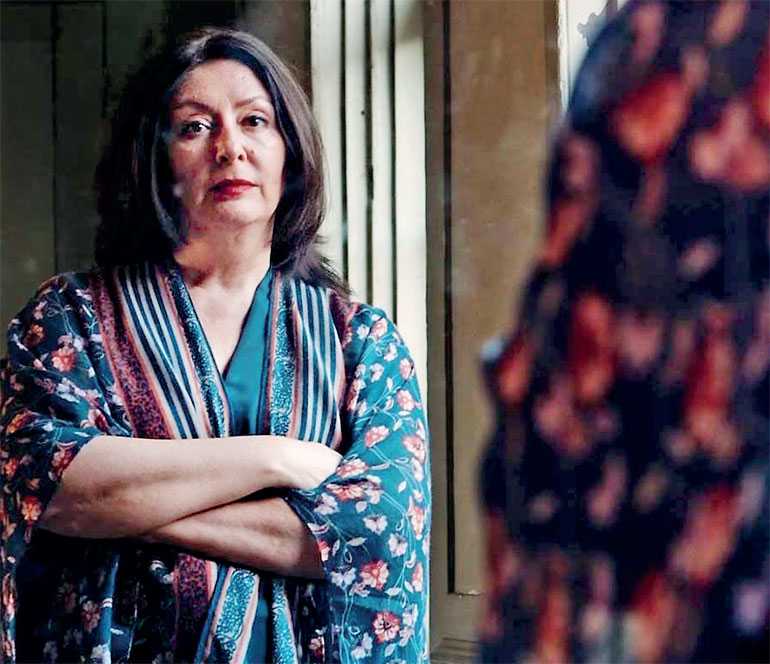 Event Details

17 November, 7-8:00pm

Join us for our monthly meet-up on The Ex-Muslim Movement with Maryam Namazie. Meet-ups are run by Ali Malik.

She is on the International Advisory Board of the Raif Badawi Foundation for Freedom and Euromind; a Laureate of the International Academy of Humanism, National Secular Society Honorary Associate; Honorary Associate of Rationalist International; Emeritus Member of the Secular Humanist League of Brazil and a Patron of  Pink Triangle Trust.

Maryam and the Council of Ex-Muslims of Britain were featured in a 2016 film by Deeyah Khan called Islam's Non-Believers. She was also a character in DV8 Physical Theatre's Can We Talk About This?, which deals with freedom of speech, censorship and Islam.

She was joint winner of the 2019 Emma Humphreys Memorial Prize; awarded the 2017 Henry H. Zumach Freedom From Religious Fundamentalism award; 2016 International Secularism (Laicite) Prize from the Comité Laïcité République and was honoured by the National Secular Society for her campaigning work defending free speech at universities (2016) despite attempts at barring her by Student Unions or Islamic Society efforts to intimidate and cancel her talks. She was also awarded Atheist of the Year by Kazimierz Lyszczynski (2014); Journalist of the Year at the Dods Women in Public Life Awards (2013); selected one of the top 45 women of the year by Elle magazine Quebec (2007); one of 2006's most intriguing people by DNA, awarded the National Secular Society's Secularist of the Year Award (2005); selected 'Iranian of the Year' by Iranian.com readers (1997 and 1998); International Rescue Committee medal recipient (1988); and received the Julia B. Friedman Humanitarian Award (1987).

The Islamic regime of Iran's media outlets has called Namazie 'immoral and corrupt' and did an 'exposé' on her entitled Meet this anti-religion woman. In 2019, the Islamic regime's intelligence service did a TV programme, where Namazie was featured as "anti-God".

She published The Woman's Quran with the Council of Ex-Muslims of Britain and organised the first ever Apostasy Day on 22 August and Atheist Day on 21 March with an international coalition of ex-Muslim groups. She also organised the largest gatherings of ex-Muslims in history, including at De Balie's Celebrating Dissent; led a topless protest at Pride London in 2017 in defense of LGBT rights with placards saying "Allah is Gay" and "LGBT rights are universal". She also took part in a nude protest in defense of women's rights in the Middle East and North Africa, initiated a Day to Stand with Bangladesh's Bloggers and Activists; an International Day to Defend Amina and the Nude Photo Revolutionary Calendar 2012-2013, founded Iran Solidarity, and helped launch the Manifesto for a Free and Secular Middle East and North Africa.

She has spoken and written numerous articles on women's rights issues, free expression, Islamism, and secularism. She has co-authored Sharia Law in Britain: A Threat to One Law for All and Equal Rights (One Law for All, June 2010), Enemies Not Allies: The Far-Right (One Law for All, August 2011), and The Political and Legal Status of Apostates in Islam (CEMB, August 2017). She also has an essay entitled 'When the Hezbollah came to my School' in 50 Voices of Disbelief: Why We Are Atheists (Wiley-Blackwell, October 2009) and is featured in A Better Life: A Hundred Atheists Speak out on Joy and Meaning in a World Without God (2013) amongst others.

Talk will be followed by Q&A.
Time

(Tuesday) 7:00 pm - 8:30 pm