21jul7:00 pm8:00 pmONLINE Meet-Up: Gita Sahgal and Maryam Namazie on Identity Politics, Racism and Liberation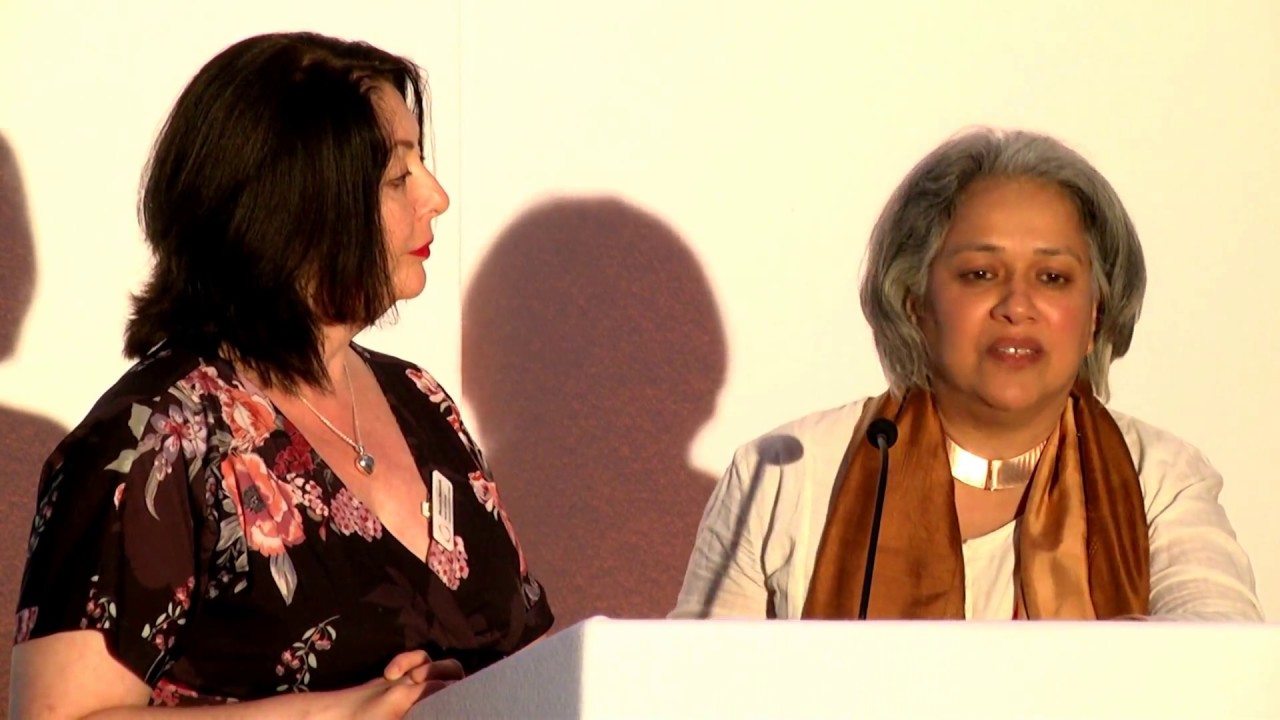 Event Details

Due to the Coronavirus pandemic, our meet-ups will be online until further notice.

All meet-ups will be livestreamed via Facebook or Youtube. Relevant link will be posted here the day before event.

Talks will be followed by Q&A.

21 July 2020,  7-8:00pm

Join us for our monthly meet-up to explore identity politics, racism and liberation with Gita Sahgal and Maryam Namazie. Meet-ups are run by Ali Malik.

Gita Sahgal is a writer, journalist, film-maker and rights activist. She is currently Founder and Director of Centre for Secular Space. She was formerly Head of the Gender Unit at Amnesty International; she was suspended in 2010 after she was quoted criticising Amnesty for its high-profile associations with the Islamist Moazzam Begg, the director of a group called Cageprisoners. For many years she served on the board of Southall Black Sisters and was a founder of Women Against Fundamentalism and Awaaz: South Asia Watch. With Nira Yival Davis, she edited "Refusing Holy Orders: Women and Fundamentalism in Britain" (London, 1992). Among her articles are "Legislating Utopia? Violence Against Women, Identities and Interventions" in "The Situated Politics of Belonging". During the 1980s, she worked for a Black current affairs programme called "Bandung File" on Channel 4 TV. She made two films about the Rushdie affair, "Hullaballoo Over Satanic Verses" and "Struggle or Submission". She has also made two programmes for Dispatches Channel 4, "The Provoked Wife" on the case of Kiranjit Ahluwalia and "The War Crimes File", an investigation into allegations of war crimes, committed by members of the Jamaat i Islami in Bangladesh in 1971.

Maryam Namazie is Co-Spokesperson for One Law for All, the Council of Ex-Muslims of Britain and Fitnah. She hosts a weekly television programme called Bread and Roses. She is on the International Advisory Board of the Raif Badawi Foundation for Freedom; National Secular Society Honorary Associate; a Patron of London Black Atheists and Pink Triangle Trust; International Advisory Board Member of Feminist Dissent and a columnist for The Freethinker. The Islamic regime of Iran's media outlets has called Namazie immoral and corrupt and did an 'exposé' on her entitled "Meet this anti-religion woman." Maryam was a character in DV8 Physical Theatre's Can We Talk About This?, which deals with freedom of speech, censorship and Islam. She was awarded the 2017 Henry H. Zumach Freedom From Religious Fundamentalism award; 2016 International Secularism (Laicite) Prize from the Comité Laïcité République and was honoured by the National Secular Society for her campaigning work defending free speech at universities (2016) despite attempts at barring her by Student Unions or Islamic Society efforts to intimidate her and cancel her talks. She was also awarded Atheist of the Year by Kazimierz Lyszczynski (2014); Journalist of the Year at the Dods Women in Public Life Awards (2013); selected one of the top 45 women of the year by Elle magazine Quebec (2007); one of 2006′s most intriguing people by DNA, awarded the National Secular Society's Secularist of the Year Award (2005), amongst others.
Time

(Tuesday) 7:00 pm - 8:00 pm