30apr7:00 pm8:30 pmFinding Acceptance: LGBT and Apostasy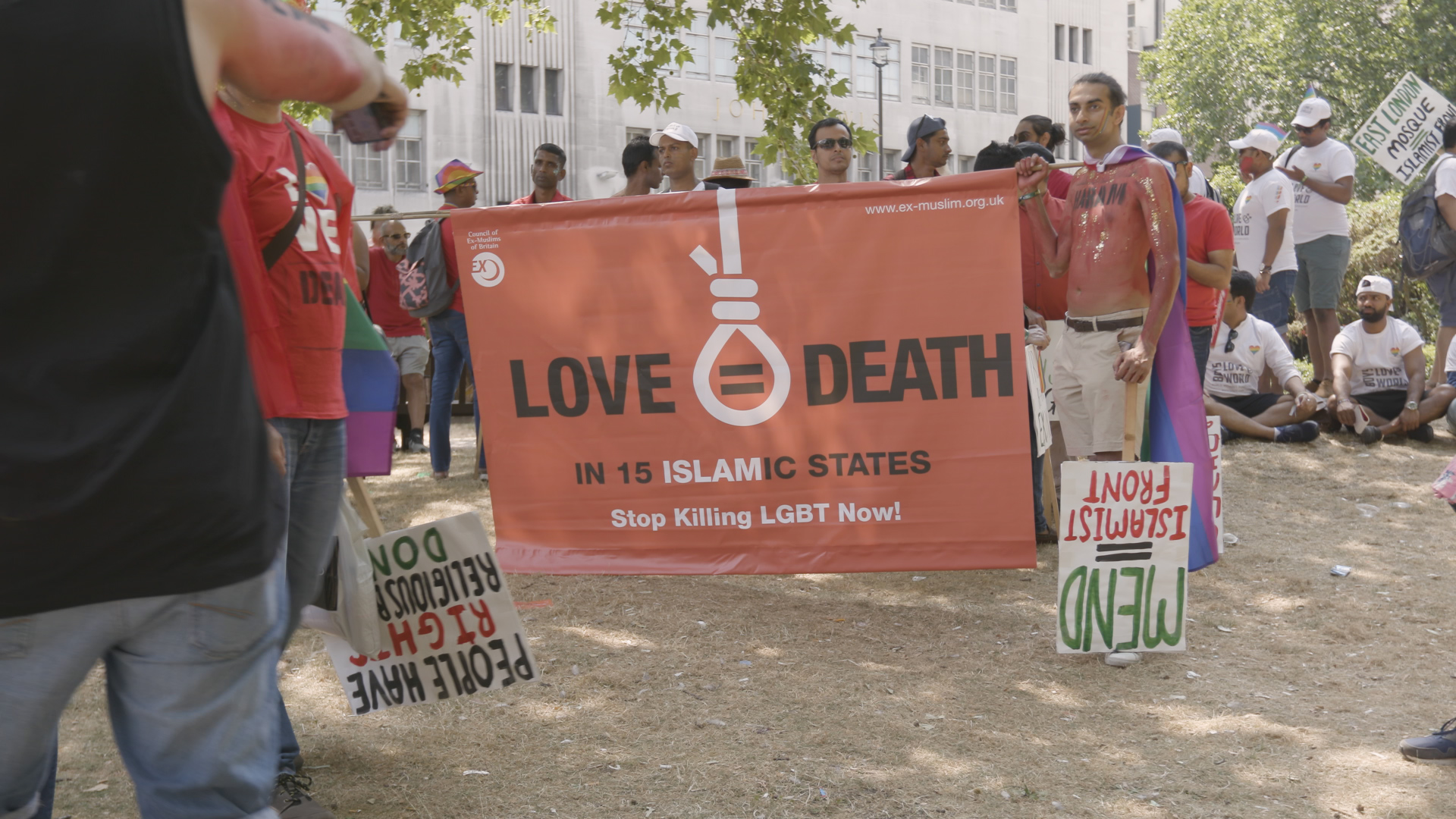 Event Details

Belief and identity are fundamental human rights. Unfortunately, this is not afforded to everyone, and for some people leaving their faith can be a complicated, challenging, and even dangerous process. There are religious communities that consider apostasy a source of shame and dishonour and as a result, apostates often experience emotional and sometimes physical abuse.

Apostates who happen to be LGBT almost always find the path to acceptance even more challenging. In this discussion panel event, survivors who have escaped these abuses and are now living free from harm will talk of their experiences. Experts who work with victims will also raise awareness of these highly sensitive issues.

To register for this event please click here.

Panellists from five organisations include:

Jimmy Bangash, Council of Ex-Muslims of Britain.
Jimmy was raised in a traditional Pashtun family in London. As a gay man, he struggled with the homophobia and ardent misogyny within his community.

Matt Mahmood-Ogston, Founder of Naz and Matt Foundation.
Following the tragic loss of Matt's fiancé, Naz, who took his own life two days after his deeply religious family confronted him about his sexuality, Matt was moved to help others. He set up the foundation to support LGBT individuals, their friends and family to work towards resolving challenges linked to sexuality or gender identity, particularly where religion is heavily influencing.

Ste Richardsson, XJW Friends
Ste comes from a long line of prominent elders, his great grandfather was one of the first Jehovah's Witnesses in the Caribbean. After leaving the religion in 2007 and coming out as gay, Ste was disowned by his family and made homeless. Today, he leads the Faith to Faithless apostate meet-ups and museum tours and is a French and Japanese translator.

Edward Prout, Humanists UK.
Teddy is an ex-evangelical Christian. 'Born again' at 16 years old he struggled with the theological condemnation of being gay while identifying as a gay Christian. He was repeatedly offered gay conversion therapy throughout his time in the church. He left the religion in his mid-30s.

Aliyah Saleem, Faith to Faithless
Aliyah was born into a Sunni family and was educated at an Islamic girls' private boarding school in Nottingham before studying Islamic theology in Pakistan. She is an advocate for secular education and in 2015 co-founded Faith to Faithless to raise awareness of apostasy. In 2018 she published her first book, 'Leaving Faith Behind'.

Following the discussion, there will be an opportunity for Q&A with the panel. We hope you'll join us for what promises to be an informative and thought-provoking event.
Time

(Tuesday) 7:00 pm - 8:30 pm