Is sharia discriminatory against women?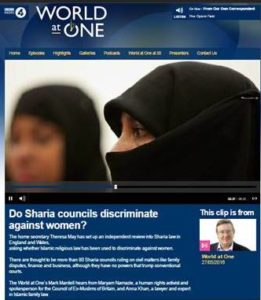 Maryam Namazie was interviewed on BBC World at One on sharia courts in Britain and the government's inquiry into them.
You can see it here: BBC World At One
She also debate the courts with Mohammad Shafiq from the Ramadan Foundation on RT. You can see it here.